Discover High-Quality BHO Extractor Parts and Extraction Equipment
Welcome to Luna Technologies Store, your one-stop destination for all your BHO (Butane Hash Oil) extractor parts, consumables, and equipment. We understand the unique needs of professionals and enthusiasts in the cannabis extraction field, and we are committed to providing the best products to support your operations.
Whether you're looking for filter media, filters, biomass packers, flow controllers, or any other essential component or equipment, we have a wide range of products to meet your requirements. At the Luna Technologies Store, we are passionate about helping you achieve excellence in cannabis extraction. Explore our extensive catalog and elevate your extraction process with the finest equipment and parts available.
Horizontal Biomass Packer
Say goodbye to laborious pre-packing hassles with our cutting-edge Biomass Packer. This state-of-the-art equipment ensures seamless compression of loose biomass into perfect 8-inch pucks, tailor-made for our extractors. The 10-pound hopper capacity and customizable pneumatic ram pressure via foot controls guarantee a consistent, high-quality pack every time.Unlock the potential for unmatched productivity and efficiency as the Biomass Packer reduces storage volume by up to 85 percent.  Tailored to fit your specific needs, it's the ultimate investment for any grower or extractor seeking an edge in the industry. This packer can be customized to meet your particular requirements; reach out to learn more. Pack up to 60% more mass!!
Tell Me More!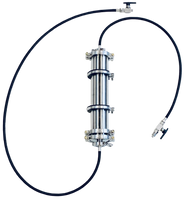 Luna Inline Color Remediation Column
Our Inline CRC is designed to mount directly to the frame of your IO extractor. It connects directly into the Reactor drain line for in situ filtration! Luna's CRC is constructed to ASME B31.3 standards using certified parts and 304 SS Material in a #4 finish.
Tell Me More!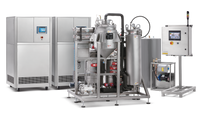 The IO Extractor
We strive to make the best quality product at the highest throughput possible, which is why we selected light hydrocarbons as our solvent of choice. Hydrocarbon extraction is the only way to produce true full-spectrum products at a commercial or industrial scale. While other extraction methods can produce a few great products, hydrocarbon is the only method that can produce all of them. And with a throughput two to four times higher than CO2, hydrocarbon is the clear winner.
Tell Me More
Elevate Your Cannabis Extraction Journey with Luna Technologies
Luna Technologies we are more than just a supplier of cannabis extraction equipment. We are your trusted partner on your journey to excellence. Our team of experts is here to provide you with personalized guidance and support at every step. Whether you're a seasoned professional or just starting, we are committed to helping you achieve optimal results. We offer comprehensive product information, technical assistance, and ongoing support to ensure you have the knowledge and resources to succeed in your extraction endeavors.
Unparalleled Customer Satisfaction:
Customer satisfaction is at the heart of everything we do. We pride ourselves on building solid and long-lasting relationships with our customers. Our commitment to quality, reliability, and exceptional service has earned us a reputation for excellence in the industry. When you choose Luna Technologies, you can trust that you are selecting a partner dedicated to your success and satisfaction.
Competitive Pricing
We understand that cost is an essential factor in your decision-making process. That's why we strive to offer competitive pricing without compromising on quality. We aim to provide you with the best value for your investment, ensuring that you receive top-notch equipment at a price that fits your budget. We believe quality should be accessible to all, and we work hard to make our products affordable and cost-effective.
Industry Experience
With years of experience in the cannabis extraction industry, we have gained valuable insights and expertise. Our team has in-depth knowledge of extraction equipment, processes, and challenges. We leverage this experience to guide you toward the most suitable equipment for your specific needs and address any concerns or questions.
Commitment to Compliance and Safety
Compliance and safety are paramount in the cannabis industry. We are fully committed to providing equipment that adheres to rigorous quality standards and regulatory requirements. Our products are designed with safety features and built to ensure operator and product safety. When you choose Luna Technologies, you can have peace of mind knowing that you are investing in equipment that meets the highest safety standards.
Featured Articles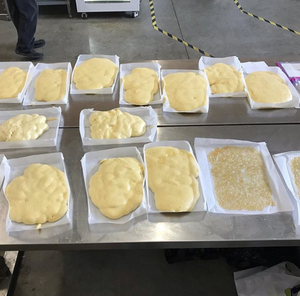 Color Remediation with CRX
In the increasingly innovative cannabis extraction sector, a new method of filtration and purification is winning over the hearts and minds of BHO and ethanol extraction artists.
Beautiful Color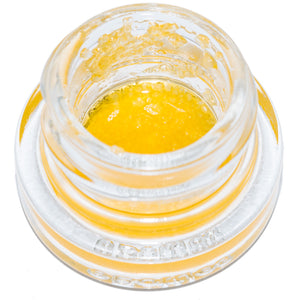 Butane Honey Oil
Butane honey oil is the golden and resinous sap that contains a treasure trove of cannabinoids, terpenes, and other active compounds ready to give concentrate users the relief they need. 
Yummy!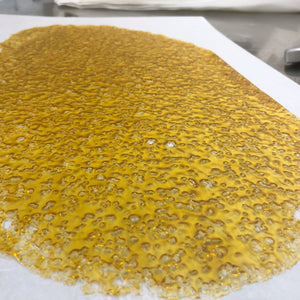 BHO Wax vs. Shatter Concentrates
Cannabis concentrates are all the rage across most states with medical and recreational cannabis access laws. While marijuana flower buds can yield up to 30 percent cannabinoids, cannabis concentrates offer a significantly higher potency reaching over 80 percent cannabinoid levels. 
Where's the Wax?